Click the lock to read the St Oswald's Safety and Protection statement, Safeguarding policy and the privacy of your electoral roll information.
---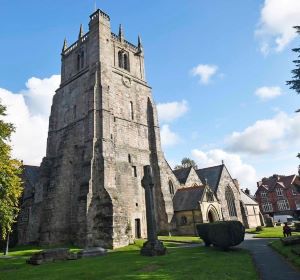 A warm welcome to the web-site of St. Oswald's, the Town Centre Church of Oswestry, which has been a place of worship for almost 1000 years. The church is open daily for visitors throughout the year... (But not at the moment). We hope to offer an environment which enables all to come closer to God through prayer and worship, reflection and action. Worship, both contemporary and traditional is supported by choral music of high quality and by thoughtful preaching. St. Oswald's works closely in friendship with other local churches and organisations in the wider community as we seek to share God's love for all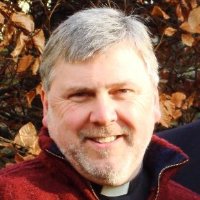 Picture by Graham Mitchell
Rev Harvey Gibbons
Sunday 24th January 2021 is the Third Sunday of Epiphany. Parish Eucharist at 10.30 video available on the services page.
Update, 11th January:-
St. Oswalds closed for in-person worship.
We have made the difficult decision, with much sadness, to close for in-person worship and private prayer. We have grown increasingly concerned about the infection rates in the area and we wish to support the stay at home message to control the virus and protect the NHS.
We will continue to live stream Morning Prayer and a Sunday Act of Spiritual Communion off our Facebook page and this website on the SERVICES page where you can also find the orders of service and sermons.
Please do join us in prayer for those who are sick, those who are isolating and all the key workers who are supporting our communities. Please keep safe.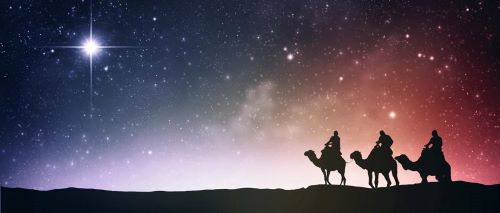 Church diaries are now available. If you'd like one, please contact Frances in the office 01691 656208. They're very cheap at £1.00, pocket-sized, and have all the church info - which Sunday is which etc - and absolutely all the money goes to St Oswald's as it's paid for by advertising.
CLICK FOR WEEKLY PEW SHEET 24.1. 2021
Thursday 28th January - SAINT OSWALD'S MANY HEADS: The Life & Afterlife Of A Seventh-Century Northumbrian King; online Lecture from the Churches Conservation Trust. Many more in the series. Click the link below.
https://www.visitchurches.org.uk/what-we-do/online-lectures.html
TO HEAR THE CHRISMAS DAY BELLS visit the Bells folder HERE
CORONAVIRUS page for details of church opening for private prayer and other Covid19 news.
SERVICES page for details and videos of Sunday Services, Morning Prayer, orders of service and readings.
WEEKLY NEWS page for the weekly pew sheet, monthly Parish News, Foodbank and Schools Christian Worker and other news
Follow us on Facebook https://www.facebook.com/stoswaldsoswestry/
Prayer Requests should be sent to stoswald.prayers@gmail.com
Enquiries about baptisms, weddings and funerals should be made by phone or email to the Parish Office 01691 652861 or stoswald.office@gmail.com
---
Harvey's Advent Pastoral Letter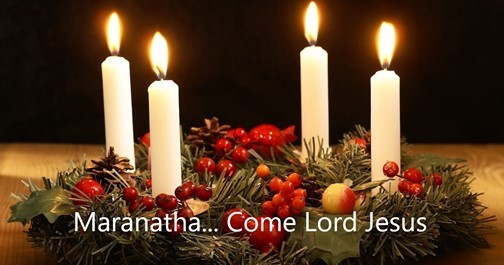 Dear brothers and sisters in Christ,
For over 2000 years Christians have waited; waited for the coming of Christ when all of creation would be reconciled to God. For over 2000 years, Christians have lived lives as beacons of hope. This year has been a year when many have been sorely tested and the season of Advent with its themes of 'waiting' and 'coming' seems more apposite than ever, as we wait for the lifting of the shadow of Coronavirus from our lives, and the coming of a vaccine in the new year.
Whilst we wait, there is still much to be done if we are to be ready to welcome Christ into our hearts this Christmastide. Whilst the prospect of a physically distanced Christmas with a small selection of family and
friends, might not be what most of us would like, it is a reminder that we must remain vigilant and take care of ourselves and each other. We must abide by the rule of law and play our part in protecting public safety at a time when Covid-19 remains a threat.
We need no reminder that 2020 many people have experienced pain and anxiety on a level not seen since
time of their grandparents or even their great-grandparents. During the first lockdown in March, and since, we have done much to support each other and our wider community. Whilst we could always havedone more, the people of St. Oswald's have responded with a generosity of spirit and compassionate hearts. We have continued to reach out to each other and to our wider community in loving care in many ways, big and small, online or 'in person'. As we approach a new year, it is so important we continue to do so, and to acknowledge our own need for help as more and more people wrestle with mental health issues, struggle financially, or feel isolated.
As once again we prepare to celebrate Christmas, let us hold before us the Christ Child who is our eternal source of hope, who is, at one and the same time, both new life and eternal life. Let us renew our commitment to our Christian vision that calls us to be people of hope. Hope in our churches and hope in our communities.
You remain in my prayers and the prayers of everyone at St. Oswald's as I wish you and your loved ones, wherever they may be, a happy Christmas and a healthy and safe New Year.
Harvey Gibbons