Click the lock to read the St Oswald's Safety and Protection statement, Safeguarding policy and the privacy of your electoral roll information.
---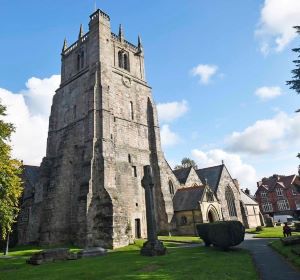 A warm welcome to the web-site of St. Oswald's, the Town Centre Church of Oswestry, which has been a place of worship for almost 1000 years. The church is open daily for visitors throughout the year... (But not at the moment). We hope to offer an environment which enables all to come closer to God through prayer and worship, reflection and action. Worship, both contemporary and traditional is supported by choral music of high quality and by thoughtful preaching. St. Oswald's works closely in friendship with other local churches and organisations in the wider community as we seek to share God's love for all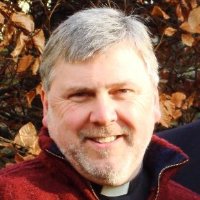 New picture by Graham Mitchell
Rev Harvey Gibbons
Message from Harvey, November 2020:-
Last Sunday was Advent Sunday.
The service of lessons, music and Advent carols at 6.30 to celebrate the beginning of Advent can be seen on the services page. During this time of darkness if we let the light shine in our hearts, minds and voices, the light will shine out across the world. Maranatha - come, Lord Jesus!
The service was streamed on the services page and on our Facebook page. The order of service is also on the services page so you can join in.You will also find the words for the lighting of the Advent candles.
10.30 am Parish Eucharist. We are still live streaming so there is a new order of service on the services page for you to download.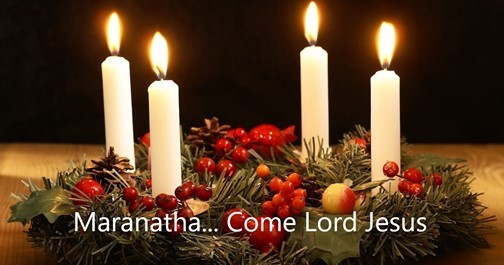 We will be collecting throughout Advent to support the work of the Children's Society, Collection candles & envelopes will be available in church for you to use.
Wishing you all a blessed and hopeful Advent... Come! Lord Jesus.
The church is now open again for worship at the Sunday morning Parish Eucharist, December 6th.
St. Oswalds will remain open for private prayer on Monday and Thursday afternoons 12 until 2pm.
CLICK FOR WEEKLY PEW SHEET FOR 6.12.2020

CORONAVIRUS page for details of church opening for private prayer and other Covid19 news.
SERVICES page for details and videos of Sunday Services, Morning Prayer, orders of service and readings.
WEEKLY NEWS page for the weekly pew sheet, monthly Parish News, Foodbank and Schools Christian Worker and other news
Follow us on Facebook https://www.facebook.com/stoswaldsoswestry/
Prayer Requests should be sent to stoswald.prayers@gmail.com
Regretfully, St Oswald's is still closed for other services and group meetings until further notice. Enquiries about baptisms, weddings and funerals should be made by phone or email to the Parish Office 01691 652861 or stoswald.office@gmail.com
---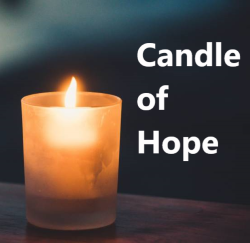 Keep calm and carry on'… To some, this familiar phrase feels trite and overused, a sticking plaster for our many and various ailments. For others it seems to sum up old-fashioned British resolve and stiff upper lip.
Whilst we have faced challenges in the past, Coronavirus somehow feels different in that we have access to so much information. On the one hand this is helpful, we can keep up to date on what is happening around us and further afield, however with much of the advice seeming to contradict itself, it is easy to become confused and afraid. The answer to this fear is to remember we are loved by God who walks
alongside us; remember the story of the road to Emmaus (Luke 24:13-35).
So, in the face of this new unseen enemy what are we to do? We should try as
best we can to keep our physical, emotional, mental, spiritual health as good as
possible. We should follow NHS advice about good hygiene, we should self-isolate when asked to – it protects both ourselves and others, we should remain hopeful.
As Christians, our ultimate hope is found in Jesus through whom God shared the
pains and fears of our lives, facing and overcoming death.
That is the hope we share, hope shown in the love and faithfulness of a God who,
whilst people might have forgotten Him, has not forgotten them; hope expressed in countless of acts of love shown by people across the country. Hope expressed in acts of love, such as those shown in the story of the Good Samaritan (Luke 10:25- 37) which reminds us of the need to care for the other and ensure we do not forget those we cannot see.
These acts of hope can be shown by being attentive to our physical neighbours
and to those who are vulnerable. We can shop for one another, collect a
prescription, offer a lift, keep in touch by phone or email. We have started a
telephone support network at St. Oswald's, if you would like to be on the list
please contact June Williams (652544) or Frances in the office (652861) or
stoswald.office@gmail.com. If you can offer some time to do shopping for
someone, please let Frances know.
Finally, there is one thing everyone can do, pray; for yourself, for your family,
friends and neighbours; for doctors and nurses; for those who are working in the
community, and for the leaders of the nations. Why not say the Lord's prayer when
you wash your hands. Either version takes more than 20 seconds.
We can be confident and hopeful, that everything possible is being done to find a
cure for Coronavirus. In the meantime, we have to rise to the challenges we face
individually as best we can and help each other do the same.
May the love of Christ surround us all, may He hear our prayer, calm our fears and
give us His peace. Amen