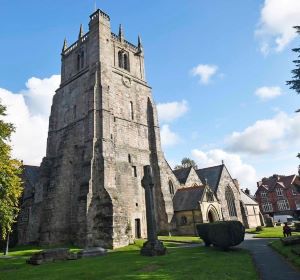 A warm welcome to the web-site of St. Oswald's, the Town Centre Church of Oswestry, which has been a place of worship for almost 1000 years. The church is open daily for visitors throughout the year. We hope to offer an environment which enables all to come closer to God through prayer and worship, reflection and action. Worship, both contemporary and traditional is supported by choral music of high quality and by thoughtful preaching. St. Oswald's works closely in friendship with other local churches and organisations in the wider community as we seek to share God's love for all.
.Rev H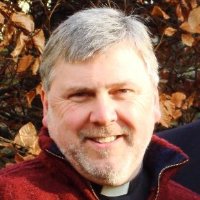 arvey Gibbons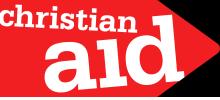 Sunday 15th May, marks the start of Christian Aid week. There is information in church about how you can support this important work and next Sunday the 22nd, we are holding a 'big brekkie' in the Parish Centre from 9am.
https://www.christianaid.org.uk/.../christian-aid-week
---
Annual Parochial Church Meeting in the Parish Centre Monday 23rd May at 19.00 with drinks and nibbles. There are 3 PCC vacancies and nomination forms are on the table by the door.
CLICK THE PICTU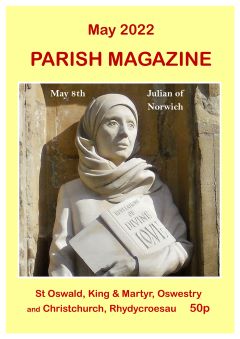 RE TO READ THE MAGAZINE
---
If you missed the bucket collection to support the humanitarian work in Ukraine, donations can be made direct at
https://donate.redcross.org.uk/appeal/ukraine-crisis-appeal
Call to prayer from the Archbishops of Canterbury and York: (https://www.churchofengland.org/prayer-and-worship/worship-texts-and-resources/praying-peace-world)
As Christians, our response to a crisis must always be rooted in prayer. And so we invite you to join with us in praying most earnestly for an outpouring of the Spirit of God, that the world may once again choose peace, strengthening those international bodies that enable us to work and live together as one humanity inhabiting one world.
We lament with the people of Ukraine, and we pray for the innocent, the frightened and those who have lost loved ones, homes, and family.
We pray for those in Ukraine who suffer grievously, for all who take decisions around the world, and for the people and leaders of Russia too.
---
COVID RULES: Face masks are no longer compulsory, but please continue to wear them for the moment and wait for the stewards' instructions.
---
Week day opening: The church is open Monday to Saturday 10 am to 5 pm for visitors, and for private prayer and devotion.
---
THE CHURCH OFFICE will be open on Saturday from 1-4pm for appointments. Emails are monitored daily & responded to within 24 hours (usually).
---
CAR PARK - We have introduced a parking scheme for the church car park. If you are using the car park to attend a church event please advise the parish office of your car registration number to avoid a possible fine.
---
We will continue to live stream Morning Prayer and a Sunday Parish Eucharist off our Facebook page and this website on the SERVICES page where you can also find the orders of service.
Please do join us in prayer for those who are sick, those who are isolating and all the key workers who are supporting our communities. Weekly prayers are on the Prayer Room page.
Prayer Requests should be sent to stoswald.prayers@gmail.com
Follow us on Facebook https://www.facebook.com/stoswaldsoswestry/
Enquiries about baptisms, weddings and funerals should be made by phone or email to the Parish Office 01691 652861 email :- stoswald.office@gmail.com

Click the lock to read the St Oswald's Safety and Protection statement, Safeguarding policy and the privacy of your electoral roll information