WE HOPE YOU ENJOY YOUR VISIT TO OUR CHURCH AND FIND THE PRESENCE OF GOD HERE.
If you come to visit, you will see the Visitors' Table directly in front of you against the tower wall. Please sign the visitors' book on the tabe opposite before you leave. There is a free cream leaflet 'Ten things to see in St Oswald's' to guide you round the church.
Other churches to see: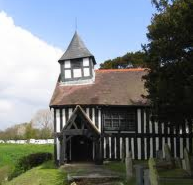 Melverley Church is a tiny wooden building perched above the river Severn.
For more about St Peter's Church Melverley and others, pick up a free copy of the brochure 'A Guide to Shropshire's Churches' in church.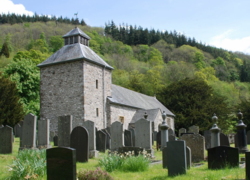 Of special interest is the church of Pennant Melangell in the hills above Llangynog. Although access is not easy it's a wonderful little haven of peace and visiting it is a memorable experience.
visit https://stmelangell.org/ for more information.
Shrewsbury has several fine churches, notably St Chads,
a beautiful circular Georgian building overlooking the Quarry park and the river.
see also http://www.discovershropshirechurches.co.uk
What else to see in Oswestry:
too much to mention, but visithttp://www.visitoswestry.com
Nearby are Old Oswestry, an iron age hill fort; Llanrhaeadr waterfall, castles at Whittington, Chirk and Powys and much more.