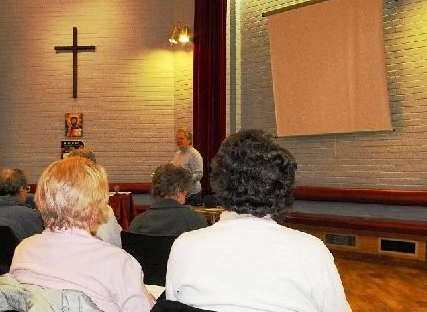 St Oswald's is able to offer the Parish Centre for hire by the public. The Centre offers a large main hall able to seat 100 and a smaller basement room. The Centre is modern, and is fully heated and well lit. It also has a piano. Both rooms are equipped with tables and chairs. The toilets are conveniently situated and include full facilities for the disabled and baby-changing facilities.
The main hall is easily accessible to users of wheelchairs or mobility scooters by means of a lift. The main entrance to the building is accessible via a ramp. The basement room is accessed via stairs and is not suitable for the disabled.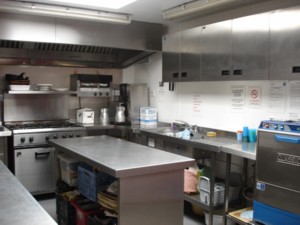 There is a well-equipped kitchen, with ample crockery and cutlery, a water boiler, microwave oven, gas cooker and a dishwasher that can be used within the hire period. A coffee machine can be hired at additional cost. Other facilities are available as indicated on the hall booking form which includes more information.
Click here Booking process
Booking Form (download)
Further information and the booking form may be requested from Carron Boulton, stoswald.office@gmail.com Tel 01691 652861
.