"Let us never forget to pray. God lives. He is near. He is real. He is not only aware of us but cares for us. He is our Father. He is accessible to all who will seek Him."
― Gordon B. Hinckley
For all your children
who begin this day
with a heavy heart,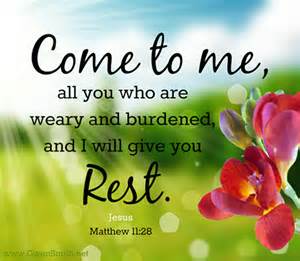 self-doubt, anxiety,
tormented by fear,
living with stress,
may your presence
within their darkness
bring not only light
but understanding
of a love so strong
that can protect us
against the worst
that life can throw,
and in the calm
when storm subsides
still will not let us go.
.
© John Birch, faithandworship.com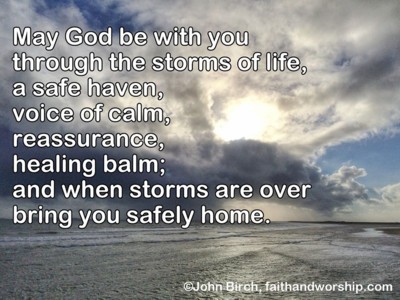 Bless those who mourn
the death of relative or friend
and feel that with this loss
their lives are incomplete.
Bless those who mourn,
and fill these empty hearts
with pleasant memories,
the sound of laughter,
sunshine and happier days.
Bless those who mourn,
and heal their brokenness
with the soothing balm
of your gentle touch,
that they might know
shalom, wholeness, peace.
©John Birch, faithandworship.com
Watch now, dear Lord,
with those who wake or watch or weep tonight,
and give your angels charge over those who sleep.
Tend your sick ones, O Lord Christ,
rest your weary ones,
bless your dying ones, soothe your suffering ones,
pity your afflicted ones, shield your joyous ones,
and all for your love's sake. Amen
St Augustine
Prayer for Trust in Jesus
O Christ Jesus,
when all is darkness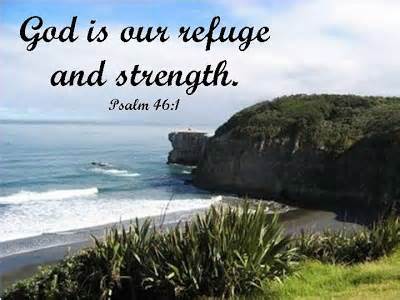 and we feel our weakness and helplessness,
give us the sense of Your presence,
Your love, and Your strength.
Help us to have perfect trust
in Your protecting love
and strengthening power,
so that nothing may frighten or worry us,
for, living close to You,
we shall see Your hand,
Your purpose, Your will through all things.
--- St. Ignatius of Loyola
Sometimes the way is lonely
And steep and filled with pain
So if your sky is dark and pours the rain
Then cry to Jesus
Cry to Jesus
Cry to Jesus and live
Read more: Chris Rice - Untitled Hymn (come To Jesus ) Lyrics | MetroLyrics
A Prayer by John Donne, 1571-1631
Bring us, O Lord God, at our last awakening
into the house and gate of heaven,
to enter into that gate and dwell in that house,
where there shall be no darkness nor dazzling, but one equal light;
no noise nor silence, but one equal music;
no fears nor hopes, but one equal possession;
no ends nor beginnings, but one equal eternity:
in the habitations of thy majesty and glory, world without end.

Amen.