PEW SHEET, week beginning 3rd December 2023, Click HERE
PEW SHEET, week beginning 26th November 2023 Click HERE
---
WEDDINGS, BAPTISMS, FUNERALS, etc:-CONTACT THE CHURCH OFFICE - email Carron stoswald.office@gmail.com for a convenient appointment time during the week if you need to meet up. Emails are monitored daily and responded to within twenty-four hours (usually)...or ring 01691 652861 and leave a message
---
CHARITY CHRISTMAS CARDS - POP-UP SHOP FINAL WEEK!
in Church will be open to sell Christmas Cards &
Goods on behalf of local and National Charities
10 a.m. - 4 p.m. (Monday to Saturday) to 9th December.
---
CALLED TO WAIT - ADVENT REFLECTION


Come and join us every Wednesday for half an
hour of reflection and prayer as we enter this time
of waiting for our Lord's coming at 12 noon in
St. Catherine's Chapel beginning on 29th
November. Please contact Lindsay Clarke or Jan
Chesworth for further details.
ADVENT REFLECTION GROUP with St.
Oswald's Book Club. 7.30 p.m. in the Parish
Centre. The session starts from 29th November.
Further details please contact Revd Yin-An Chen
(stoswald.curate@gmail.com).
---
A CHORAL SERVICE FOR ADVENT -
SUNDAY 3RD DECEMBER AT 6.30 P.M. FROM DARKNESS TO LIGHT -
Let's prepare ourselves
in reflection and contemplation at the beginning of
the season of Advent.
---
LADIES GROUP Christmas Dinner at the
Orangery, Derwen College, Monday 4th
December 12 for 12.30 p.m.
---
CHURCHES TOGETHER CAROL Singing Sunday 10th December 2.30 p.m.
---
Harvey is taking a Sabbatical from the end of
January next year. He hopes it will be a time of
rest and reflection, more information in
January's Parish magazine
---
CHRISTMAS ANGEL TREE SCHEME AT HMP BERWYN - details in the October Parish Magazine or contact Elaine Leek 01691778024
e mail leek1@btinternet.com for details.
---
MORNING PRAYER will be in the Lady Chapel at 9am on Mondays and Tuesdays. It
continues online on Wednesday to Friday. All welcome to this 20 minute time of prayer
---
PLACE OF WELCOME Tuesdays in the Parish Centre 10.30 - 12.30 for coffee,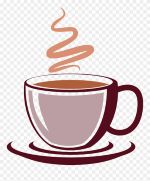 company and chat. Everyone welcome
---
RECYCLING: Message from Chris Abram
St. Oswald's will continue to collect used postage
stamps and inkjet printer cartridges. Soft plastic
packaging including crisp packets can be taken for
recycling to the TESCO supermarket in Ellesmere.
---
CHURCH PRAYER BOOK – It will be kept in the church office as before and names can be added to it personally when the office is open, or by posting names/prayer requests in the prayer box in church. The prayer box is opened ahead of the main Sunday service
If you are unable to get out to make a donation of food, please consider a Standing Order to the Foodbank. Here are the bank details:-
Bank: HSBC
sort code: 40-35-32
Account number 11785451
name; Oswestry and Borders foodbank.
---